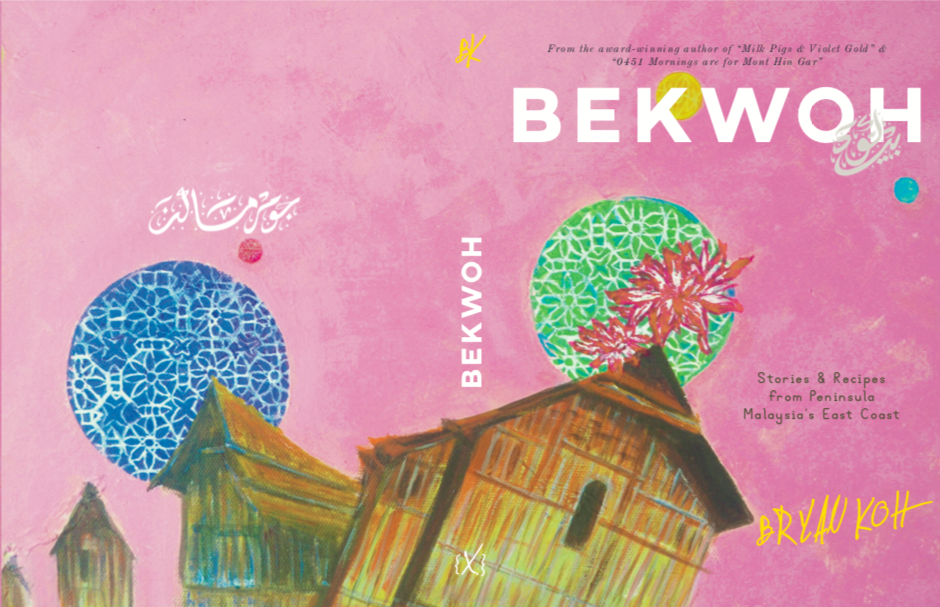 In his third book, Bryan Koh explores the food of the states comprising Peninsula Malaysia's east coast: Kelantan, Terengganu and Pahang.
Researched and written over two years, Bekwoh takes the reader on a sumptuous journey, from the tranquil fishing villages of Terengganu to the bustle of Kota Bharu's famous central market, from the border town of Tumpat for khao jam (Kelantanese Thai rice salad) to lemang (grilled glutinous rice cakes) and rendang (dry beef curry) shacks in Pahang.
Essentially an East Coast term for huge wok-like cooking vessels, bekwoh suggests abundance and big-heartedness, and that is what Bryan serves up here, with a collection of over 100 recipes. There are traditional breakfast dishes, such as laksam (rice noodle rolls with coconut fish gravy) and nasi berlauk (rice with turmeric and galangal fish curry); salads of noni leaves and fern fiddleheads with blood cockles; curries, such as opor daging Pahang (a brooding, dark beef curry) and kerutuk (curries enriched with roasted coconut); Peranakan favourites like kay choo budu (chicken with fermented fish sauce) and kay pachok (richly spiced chicken skewers); splendid rice dishes like nasi kerabu (Kelantanese rice salad) and nasi dagang (coconut and fenugreek rice with mackerel tuna curry); and a lavish array of sweets, including the poetically named cek mek molek ("beautiful lady") and the curious but celestial lompat tikam ("jump and stab").