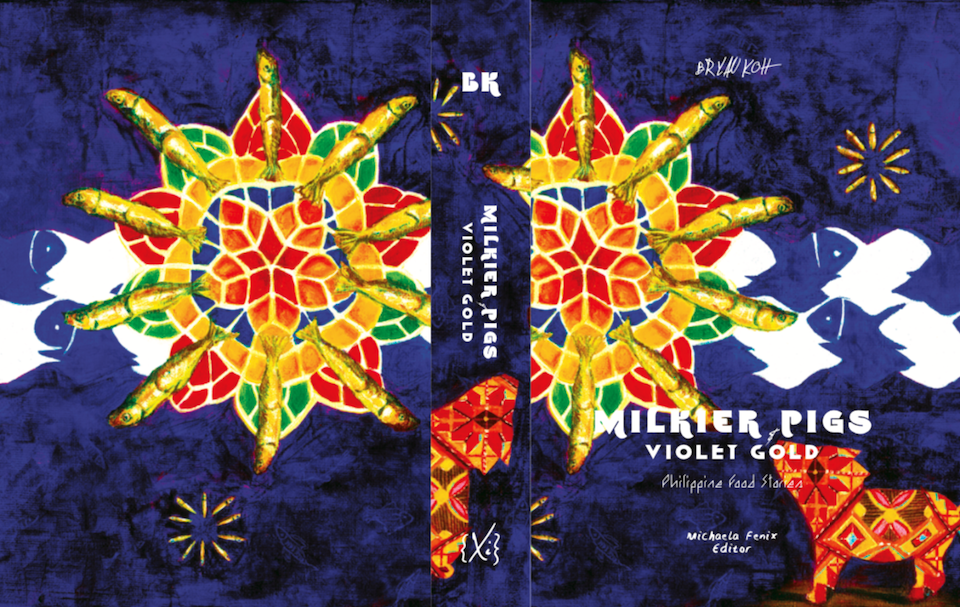 Recipes tell stories. They make excellent carriages for folklore and history and as they make their way from cook to cook, from generation to generation, they evolve to suit new tastes and times. Recipes are windows into the psyches and beliefs of their holders, the circumstances in which they live and their responses to them. To explore the stories behind recipes is to attempt to understand their provenances.
In the award-winning Milk Pigs & Violet Gold, Bryan Koh travelled the Philippines, from Pagudpud to Zamboanga, in search of recipes, some well known, others elusive, to get a fuller understanding of the culinary tapestry of one of the most underrated and least explored cuisines of Southeast Asia.
Milkier Pigs & Violet Gold is its enriched successor, equally lavish with photographs and containing more recipes from travels to Batanes, Cavite, South Cotabato and Samar.The book was nominated under the Best Travel Book category at the World Gourmand Cookbook Awards 2017.